AVA Home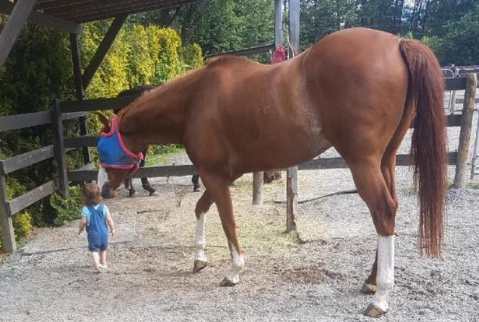 Finn's Owner Describes the tragic events of last week
I am sorry I have not responded to everyone's thoughts and condolences, but thank you it is so greatly appreciated. I still have not come to terms that I lost this very special horse. I was going to sell Finn because I knew he could do great things, far beyond what I could ever give him. He was so kind, loved children, and attention from anyone and anything. If you looked in his direction he would knicker at you. On Friday, He jumped out of where he was grazing came up the road and turned to the right, probably heading to the equestrian center where he was always ridden. I ran after him. A lady was distracted with her child, did not see him, hit him from behind with her car and broke both of his hind legs. They were almost completely severed. He dragged himself into the ditch where cars continued to speed by. A lovely lady from a neighboring farm jumped on his neck and stayed with him comforting him while he was thrashing in shock. She was hurt in the process. I called everyone I could for help. The vet arrived an hour later and euthanized him as I kissed his white nose one last time. Shaun held him too, and felt his last heart beat. I do not have children, my animals are my children and I am grieving like I have lost a child. I'm am writing this sitting in the driveway at the farm watching cars continually speed by on the newly paved road. Unless something is done, it will happen again.

RIP FINN I LOVE YOU. Tara Neigel

I do want to specify, he didn't bolt out of the driveway, and he was on the side of the road when hit as he was hit directly from behind. Had he been hit bolting from the driveway it would of been a side impact and nothing could of been done by the driver. Unfortunately distraction and speed were a factor. It's something some of us do daily without thinking, and these are the consequences. I feel for the woman that killed Finn, I feel for Marie, who held Finn while he was dying. I feel for everyone who was traumatized by what they had to witness. I feel for our horse community and mostly I feel great sadness and loss because I will never get to be with Finn again. Thank you for your support

Tara Neigel
Official RCMP Press Release -2018-06-25 09:32 PDT
Maple Ridge News
AVA Traffic Calming Petition
For many years AVA has lobbied the city to calm traffic on 132 Avenue and 224 Street. We have had success with some inexpensive interim measures that were put into place in 2013, principally a wood barrier protected multi-use trail. Unfortunately, the traffic keeps increasing and getting faster. Many drivers are totally irresponsible and reckless. Stories of narrow escapes from increasingly dangerous drivers are becoming alarmingly commonplace. There is a community and city agreed longer-term plan for the area but it is not moving ahead any time soon so we desperately need additional interim measures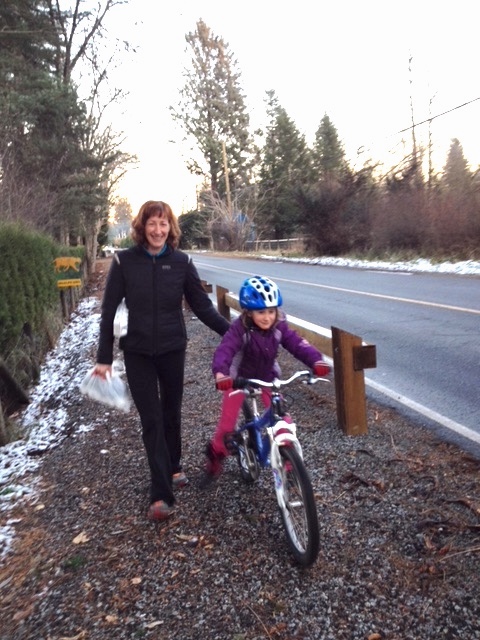 The Alouette Valley is an area of great natural beauty which supports many large and small species including eagles, owls, bear, deer, bobcat, cougar and mink. The Alouette Valley boasts two salmon-bearing rivers which underpin its ecology. Sadly, many of the creatures of the Valley are under siege as habitat is lost to development and fast-moving traffic.
We welcome the many new neighbours that have moved into the development area and those that enjoy using the Recreational Trail on 132 ave. and the Alouette Rivers We would like to encourage our new neighbours to help us protect the Valley and improve this important resource for all to enjoy. We will continue to push for improved trail linkages on 224 str. to make continuous recreational routes throughout the entire valley. Despite the many complaints about traffic noise the 132 ave. trail is proving to be one of the most popular street multi-use trails in Maple Ridge. If we can calm the traffic and add linkages it will become an important and valuable destination trail for the entire city.
We are requesting that those of you that share our goals help us by signing our traffic calming petition.
Go Straight to the Online Petition
Traffic Calming Measure – examples
Comments made by people signing our the petition (Updated June 6, AM).
Older Posts
Fattening up for the Winter

"Park" the Street

Our Summer "Park" the Street event was a great success and there were no major problems. We received a few tickets and had to move some of the equipment off the shoulder but otherwise plain sailing. Thanks to all the motorist, runners, walkers and cyclist who stopped to express their support. Seems like we are not alone in being fed up with out of control speeding motorists and many would love to see 132av as a recreational street and not a racetrack. Here are a bunch of pictures of the event.

Bears and Hummers

"A Year In The Life" – Photography Contest – Contest Over

We are excited to be partnering with Maple Ridge News and Wildplay Element Parks to hold a photography contest, "A Year in the Life of Alouette Valley" .
The purpose of the contest is to highlight and promote the amazing variety of wildlife, habitat and recreational opportunities in our neighbourhood, and to promote sustainable businesses in the area. Full details can be seen here Look for some great prizes to be donated by local businesses and residents. Prize Winner Details

The Sign-Up the Street Project
AVA members have put up signs in front their homes to encourage people to slow down when driving in the neighborhood. The signs are hand painted by neighborhood kids and residents.


A big thanks to all the amateur artists who have helped with the project. The project has been very successful with many people reporting that traffic has slowed. Of course not everyone is slowing down but those that do respect our neighborhood are having an effect on those that don't. We are now receiving request for signs from many parts of Ridge-Meadows as well as from outside of the Lower Mainland and even Washington State. Unfortunately we will have to confine our sign making activities to our own area but we would be happy to help other neighborhood groups make signs for their own streets

This project is a part of the Recreational Roadway Initiative which AVA and SVNA are proposing.

About AVA

After the severe flooding and devastation to properties in the winter of 2006 and 2007, residents in the Alouette Floodplain grouped together in April 2007 to form the Alouette Valley Farm & Homeowners Association. The name of this group has since been changed to the Alouette Valley Association (AVA). The group originally made it an objective to specifically understand and focus on the problems and issues regarding flooding of the North Alouette River. Since then AVA has expanded its mandate and has become a force for positive change in the Alouette Valley.

AVA now has a number of objectives

Protect the fragile environment of the Alouette Valley.
A key component of this has been to fight for the North Alouette River which has come under a great deal of pressure from both development and irresponsible agricultural practices. AVA in conjunction with ARMS started the Save The Alouette website in response to the illegal pumping of water from the North Alouette River by the Golden Eagles Group.

Recreational Roadway Proposal
The proposal is to designate certain roads as recreational multi-use facilities that not only service cars, but whose prime mission is the service of people. The proposal will result in safe recreational links between Maple Ridge Park, Horseman's Park, the Equestrian Center, the dike system and the new 136th Street horse trail. We believe that this is a unique opportunity to enhance the lives of the people of Maple Ridge and it will attract a number of economic benefits to the area. The proposal supports and enhances the principles of the Silver Valley Area plan by increasing community inter-connectivity, and developing corridors for multi-use recreational activities.

River Gauge Project

The Alouette Valley Association initiated a river gauge project in 2008. The purpose of the project being to monitor the flow of the North Alouette River and to provide an early warning for residents who may be in danger of flooding during high rainfall events. The District of Maple Ridge kindly contributed funding for a second gauge at 224 Ave.
Click here for more information and to view the gauges on line,

River Inspection:If you notice a log jam or other obstruction on the river, you may go onto the District of Maple Ridge's website and complete an Alouette River Inspection Request. You may fax (604-467-7360) or email (OperationsCentre@MapleRidge.ca) this request to the District, and you will be contacted by from the Operations Centre.For an emergency log jam, you would contact the District's Operations Centre at 604-463-9581 (this is manned 24/7)
District of Maple Ridge and ALC By-laws, Rules and regulations:
A goal of the AVA is to ensure that the District of Maple Ridge and the Agriculture Land Commission enforce bylaws and rules when it comes to activity in the floodplain that might negatively impact the residents. A hydrology study has been conducted by the District of Maple Ridge in conjunction with B.C. Hydro, and we are awaiting the results of that study and are attempting to get the District and the ALC to delay any permits for fill until that study has been delivered and impacts can be determined. Stay tuned.

For more information, contact: info@avalley.ca